La Longère eco-gite (Actuellement en Travaux)
La Longère :
On the ground floor : kitchen – large living room / sitting room with wood stove 
- utility room with dishwasher, washing machine, tumble dryer
- boiler room
- bathroom
- Toilet.
0n the first floor : 3 bedrooms (2 double beds : 140 cm wide by 190 ), 2 single beds 90cm wide,)
- large living room ( TV, hifi , library , board games )
- shower (wash basin)
- toilet ( rain water collection system ) , sanitation by phyto purification.
500m2 enclosed garden (with garden furniture, barbecue and swings ).
Central heating with wood pellets from November to end of April/ mid May : 50€ weekly charge ).Sheets are supplied Cleaning at the end of stay ( emptying out of bins, dishwashing and unmaking beds : 50€ weekly charge, Towels (2 and 1 small drying towel ) : 70€ per person / per week. Security deposit: 300 € (given back one week after your stay ).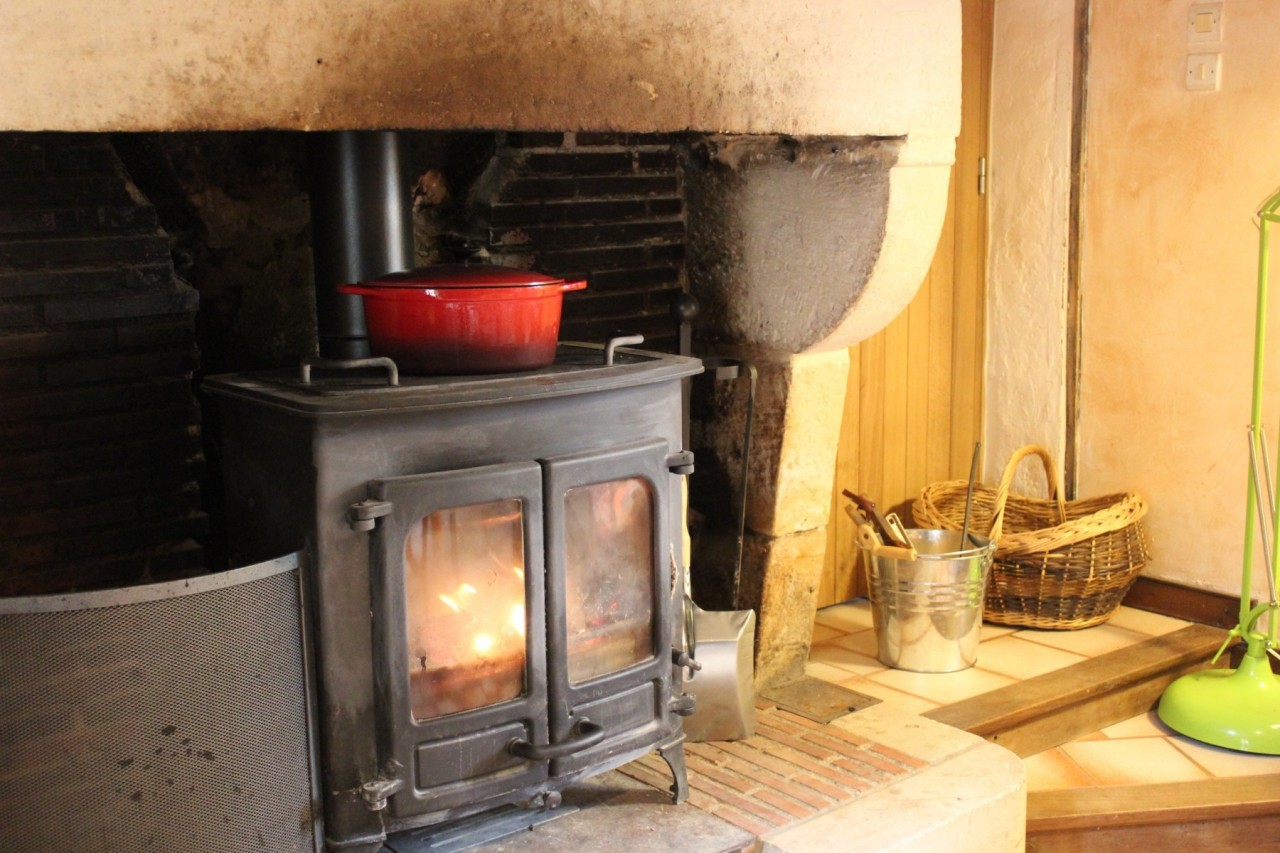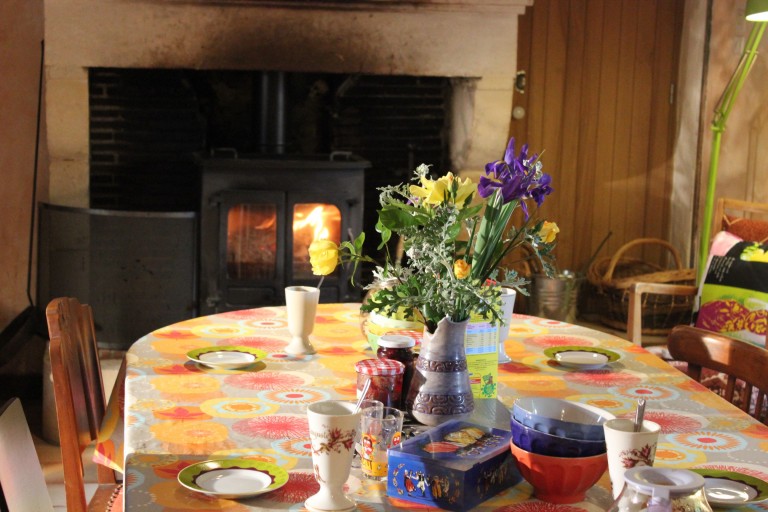 Living room with sitting room by woodstove
The huge oak beam can tell you a lot...
In autumn or winter, you will be welcomed by the warm crackling fire of our cast iron wood stove
Extremely convivial room with an expandable dining table for your family or friends.
 
By the fireplace, you may choose to play cards while others will prefer to grill meats or roast chestnuts,
The youngest will go up to the play area or their bedroom upstairs unless you prefer to lull them to sleep downstairs by the cosy fireplace telling them one of the numerous tales from the Brenne.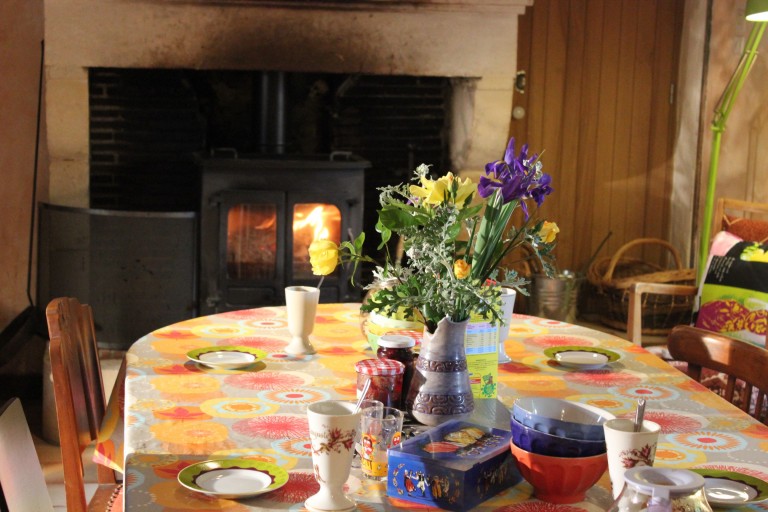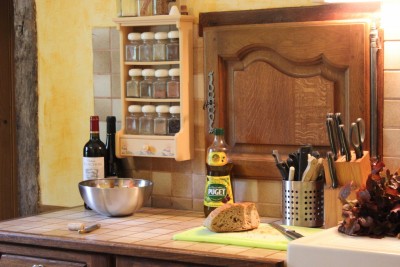 Kitchen and utility room
Cosy and warm, fitted out with all the cookery utensils you need Ladies ( 5 burner gas stove, microwave, robots.).
Our squirrel friends nesting in the chestnut free just opposite the kitchen may distract you from cooking !
In the adjoining utility and boiler room you will find a dishwasher, washing machine with tumble drier and deep freezer ).
The kitchen leads into the garden where you can settle down for lunch or dinner under the cherry tree.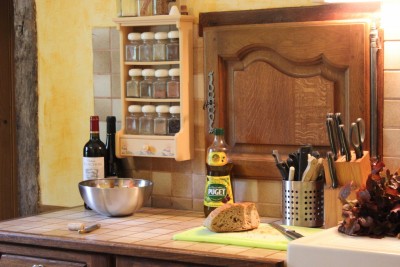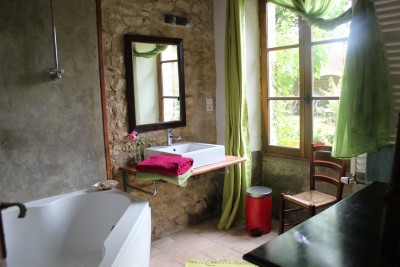 Bathroom
Traditional ( terracotta tiles, exposed beams and stones ).
Bright and functional.
A colourful deco you will undoubtedly enjoy its simplicity.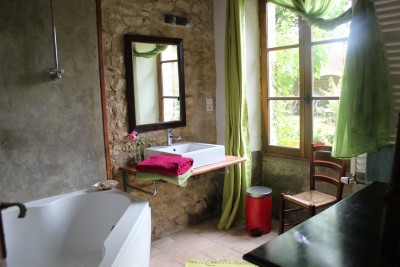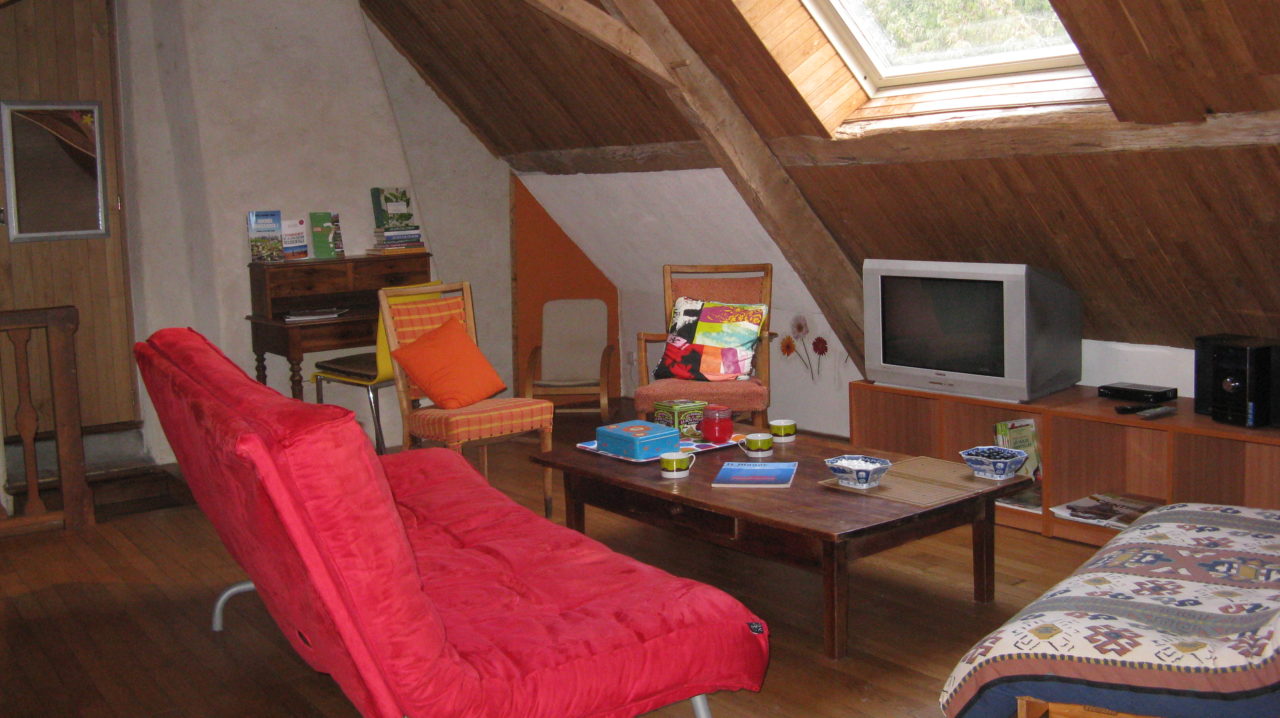 A relaxation area on the first floor
The staircase opens out onto a large cosy and rustic relaxation area  upstairs with exposed wooden beams, oak floorboards where you can enjoy endless UNO , tarot or monopoly games.
A safe cosy corner for your little ones  who will find lots of board games, toys and books in the large wardrobe and the big trunk.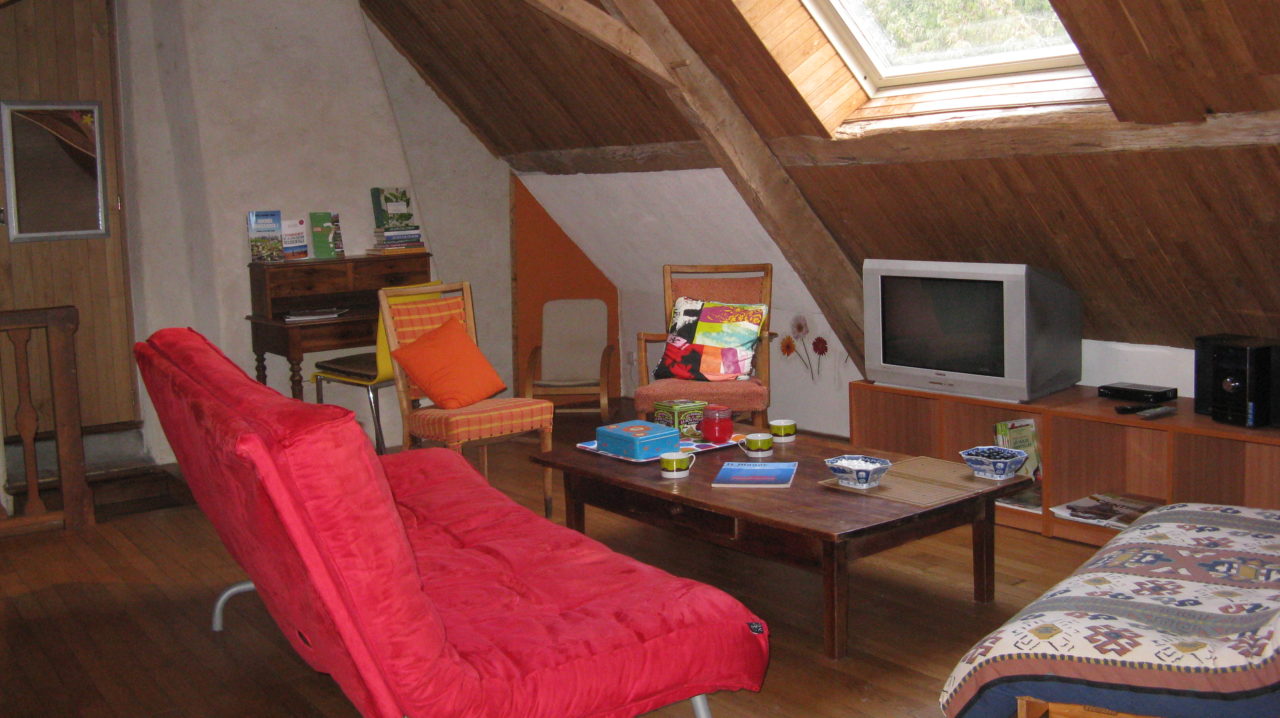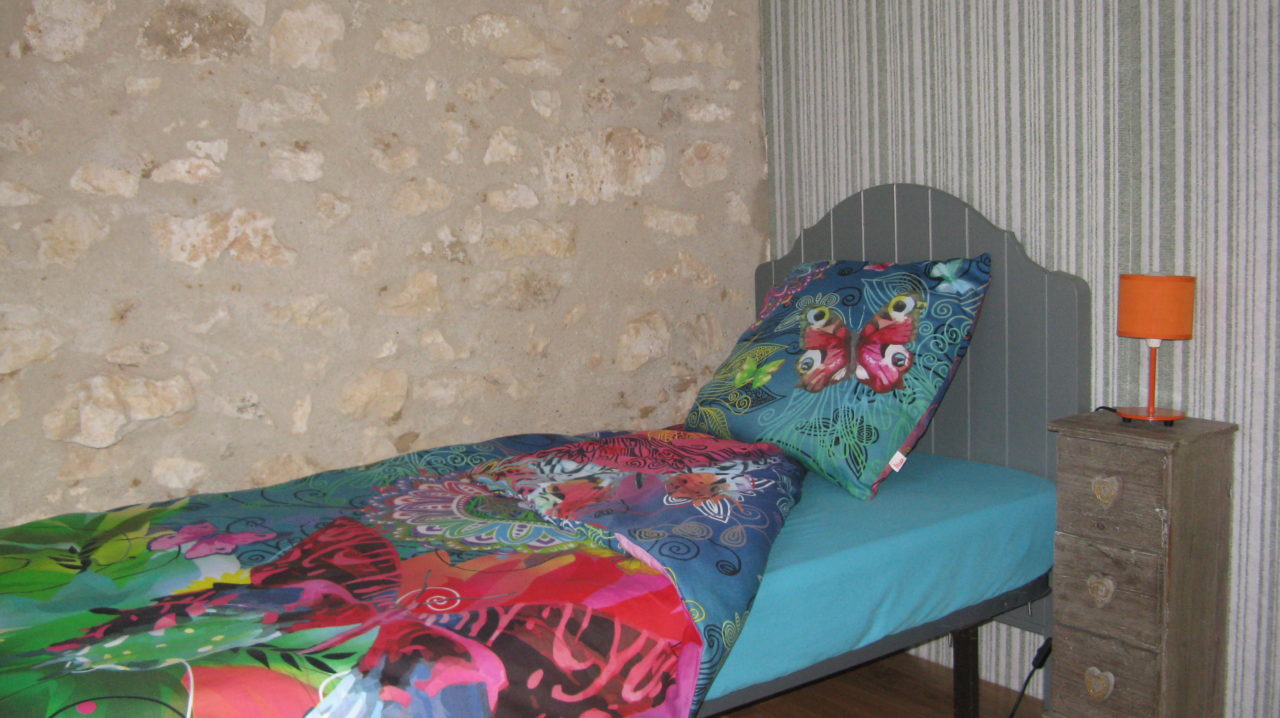 Green bedroom
2 single beds ideal for kids.
Thick walls and exposed stones may surprise them.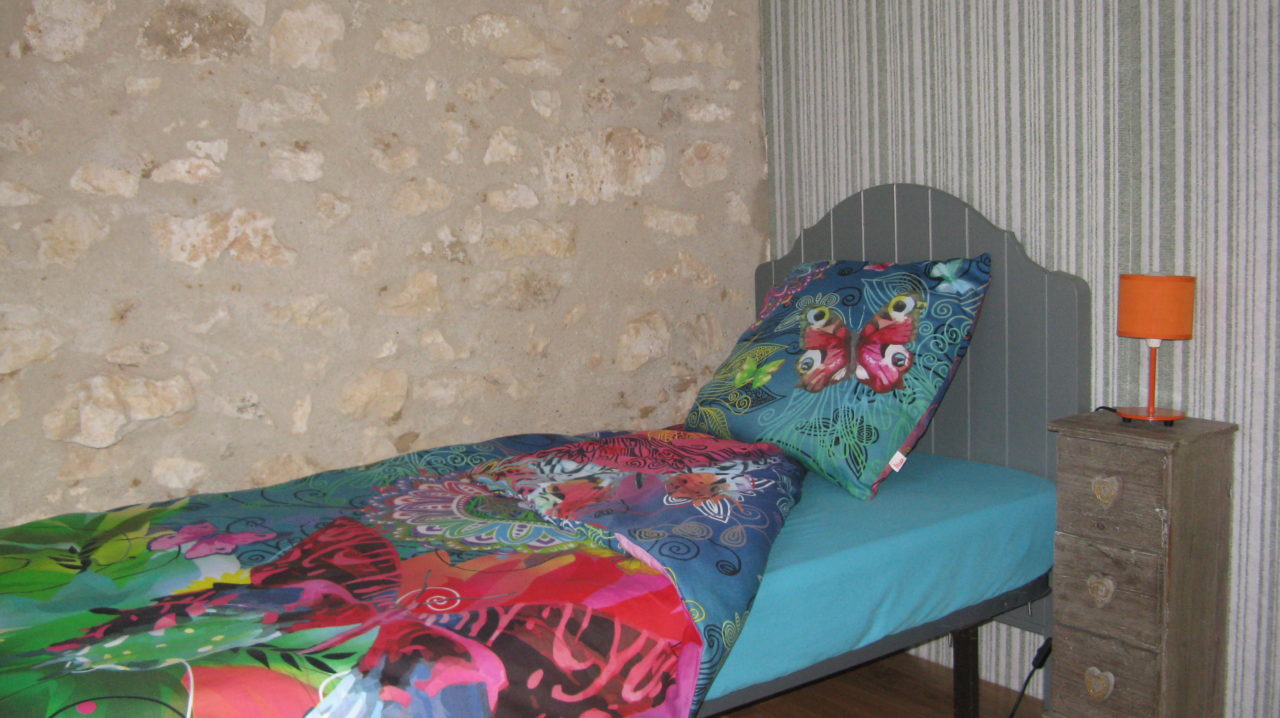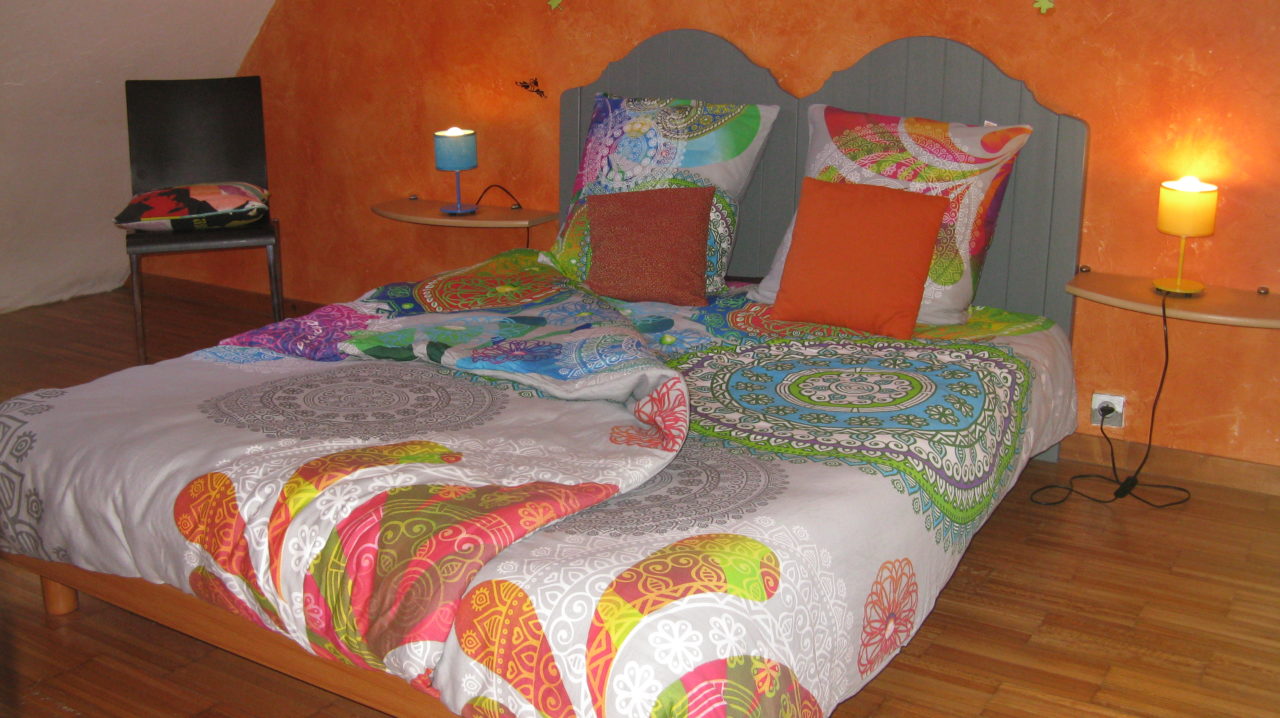 La chambre orange parentale
The third room, wider and bright can welcome you and a baby ( all the essential accessories are at your disposal ).
The room is facing south-east. You will enjoy the view through the bouinotte mural opening and be woken up by the sunrays gently filtered out by our century-old chestnut tree.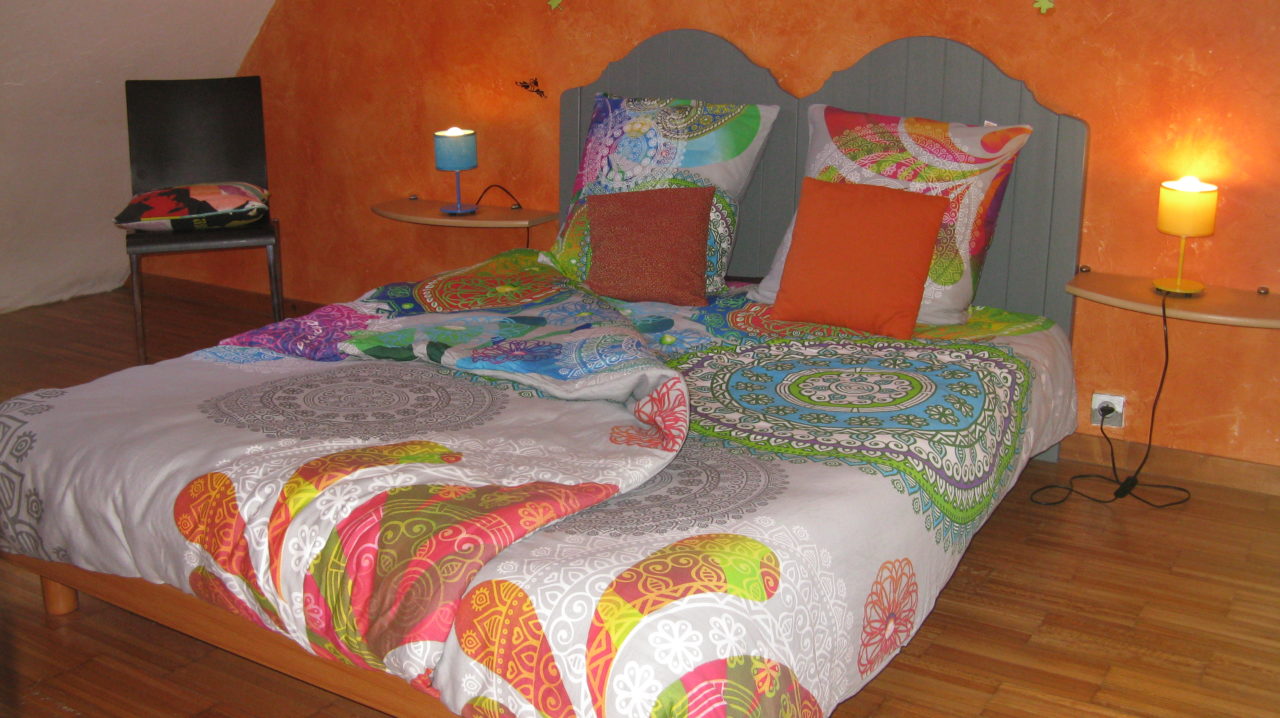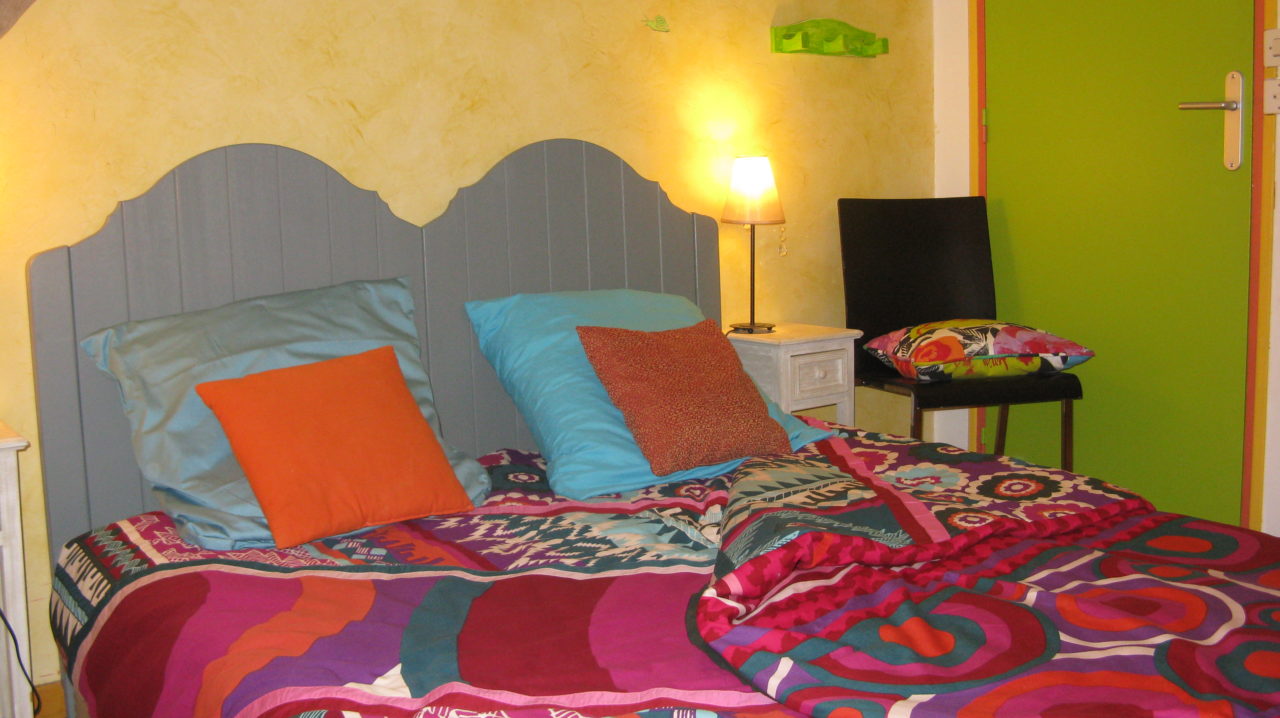 La chambre jaune
Our longère farmhouse cottages and their low architecture have led us to renovate what might have been otherwise wasted attic space as a corridor with various useful slanted cupboards.
1 double bed, 1 corridor with cupboard space and a shower unit.